QANDA mod 5.1.1 No Mod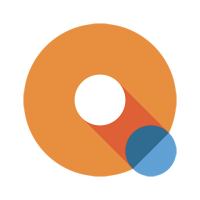 | | |
| --- | --- |
| App Name | QANDA |
| Genre | Simulation |
| Developer | Mathpresso |
| Size | 36.5MB |
| Latest Version | 5.1.1 |
| Mod info | No Mod |
| Update | September 14, 2022 (2 months ago) |
Description of QANDA
QANDA is a smart Mathematical problem-solving application on mobile phones, which was built and developed by an educational technology company based in Korea. Based on artificial intelligence combined with optical character recognition technology to scan math problems, the app helps users solve math problems from grades 1-12 quickly, efficiently, and most accurately. After 6 years of presence, the application has collected more than 50 million downloads and received thousands of positive comments from users.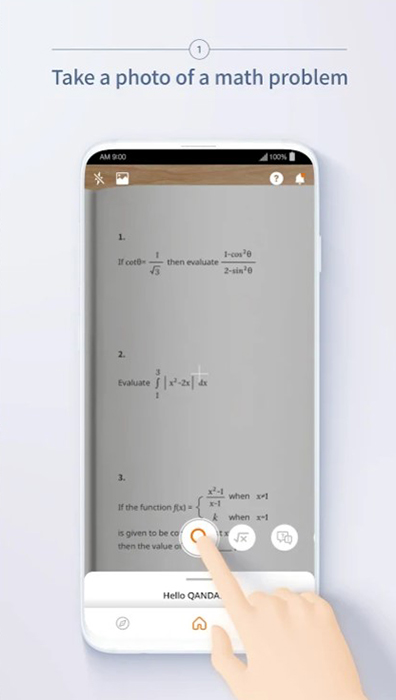 Download QANDA Mod Apk – Super-speed mathematical problem-solving application
Math is a popular and compulsory subject in most countries worldwide. Not all students can afford to go to extra classes or hire tutors at home. With the QANDA application, every problem from easy to difficult will be supported to solve in 5 seconds and give the most detailed, accurate, and understandable results. The app has contributed to solving the concerns of students and parents in learning math all over the world.
Solving Math problems rapidly
QANDA supports multi-languages ​​such as English, Korean, Spanish, Indonesian, Thai, Vietnamese, Japanese…, so people can easily study math no matter where they live. If you want to ask the app to solve any math problem, you just need to take a picture of it with the app without having to spend time retyping each number. After submitting the problem, the app quickly recognizes the question and gives a speed answer within 5 seconds. Most of the answers are correct and understandable.
Chatting directly with teachers
The application cooperates with more than 10,000 teachers from renowned schools. Therefore, learners have a 1:1 direct exchange with them. Teachers on the app will always be ready to answer math problems after receiving students' questions via text messages. This application allows learners to choose their own tutor to solve their math problems. In addition to sending questions about math, you can send questions about other subjects such as society, science, foreign languages... Users have to spend a certain amount when sending a question to ask the teachers to answer.
Measuring learning time
On the QANDA app, there is a stopwatch, which helps learners measure their math solving speed to improve learning outcomes. This is an extremely useful tool which is used by many students, especially during periods of accelerated review to enter the important exams.
Various formulas to support calculations
The app has all the formulas from simple to complex such as constants, equations, integrals, binary... for users to use. Just enter the requirements of the question into the formula, the application helps you solve math problems rapidly in just a few seconds with the most specific and understandable steps.
Group-learning
In addition to being a smart math solving application, QANDA is also a group learning tool. Users can invite friends to study together and solve math problems right on the application. During the learning process, you can time it to see how fast you and your friends are at solving math problems to come up with the best-improving methods. This is considered a fun learning corner, a place to exchange and learn between learners in every corner of the world.
Searching for information on the Internet
QANDA is also identified as a searching tool for information on the Internet as users are allowed to type questions into the FAQ section so that the application can search for answers itself. Any questions are answered.
Countless online/offline courses and stores
There are countless online and offline courses for learners to experience according to their interests on the QANDA app. You can take advanced skills courses, concentration improvement courses, children's education courses,... Besides, the application also opens a computer store, learning tools, and learning materials to sell to users. Furthermore, the app developer also continuously deploys online learning events with rewards for the best learners.
QANDA in Vietnam
Having presented in Vietnam in 2021, QANDA quickly has attracted a great number of learners up to 10.000 people. During the COVID-19 pandemic, QANDA is an effective tool to support students in solving math problems at home. The application has solved more than billions of problems, which helps learners get the best learning results.
Interface
Owning a friendly, intuitive, and easy-to-use interface, QANDA quickly received the attention of many users. The main features are displayed visually for learners to experience immediately without having to spend too much time groping. Installing the app on mobile and other devices is simple and fast. If you are having trouble with math or do not have time to tutor your child, you should use the QANDA application to make Math learning simpler and more effective.
User Reviews
Write a Review
We gather comments to provide users with the latest information.